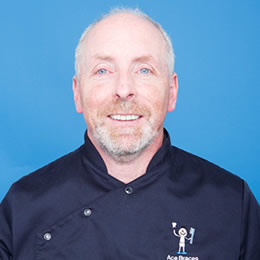 Dr Kevin O'Regan
Specialist Orthodontist
BDS, FFD, FDS, D.D Orth, M.Dent Sc, M.Orth, RCS.
Registration no. 5DS01
Kevin is the specialist Orthodontist at Ace Braces practising exclusively in Orthodontics in Tullamore since 1990. Dedicated to achieving excellence Kevin has put together an incredible team of people who are as committed to the field of Orthodontics as he is himself. Highly motivated and energetic, Kevin inspires his loyal team to have a strong collective mindset of excellence for every patient. Kevin has created beautiful smiles for thousands of patients over the past 25 years and has hundreds of photographs proudly displayed in his purpose built practice in Tullamore. Kevin promotes, educates and facilitates further professional development among the staff and is currently a trainer for a third orthodontic therapist for the practice.

Kevin is a dedicated family man and enjoys travelling worldwide attending orthodontic conferences.